Vissers hebben gemeld dat honderden vissen naar lucht happen op het oppervlak van de Hunter's "trophy bass dam".
Belangrijkste punten:
Het Department of Primary Industries onderzoekt of lage zuurstofniveaus een grote vissterfte hebben veroorzaakt
De dam is gestegen tot meer dan 100 procent capaciteit
Vissers zeggen dat het verwoestend is voor een bekend visgebied
Glenbawn Dam, in de buurt van Scone, gaf deze week een maximale capaciteit van 100 procent, toen wedstrijdvisser Georgina Saunders zei dat ze de "verwoestende" aanblik van dode baars opmerkte.
"Er was bas in verschillende stadia van rigor mortis, er was bas die nog steeds aan het sterven was, laag hangend op rotsen, hijgend," zei ze.
Het ministerie van Primaire Industrie en Visserij zei dat het op de hoogte was van "een vissterfte" bij Glenbawn Dam en dat het testen van de waterkwaliteit was begonnen.
De afdeling schatte dat tot 1.000 Australische baarzen waren getroffen, maar mevrouw Saunders zei dat het er meer zouden kunnen zijn.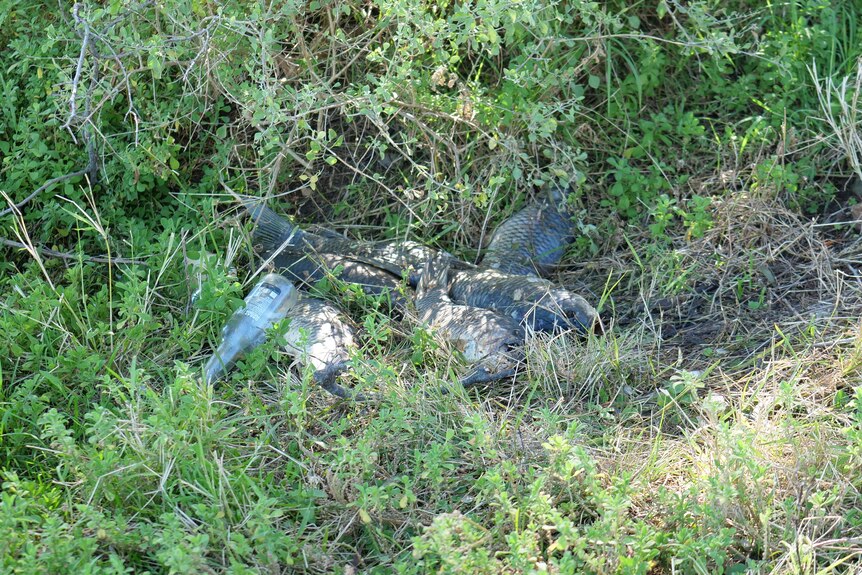 "Glenbawn is zo'n enorme waterweg dat dode vissen in elke baai drijven, dat schreeuwt duizenden," zei ze.
Mevrouw Saunders zei dat dit het onderwerp van gesprek was tussen vissers die dachten dat een gebrek aan zuurstof de oorzaak was.
"Er waren een aantal theorieën… de koudegolf en mogelijk alle groei aan de zijkant van de dam," zei ze.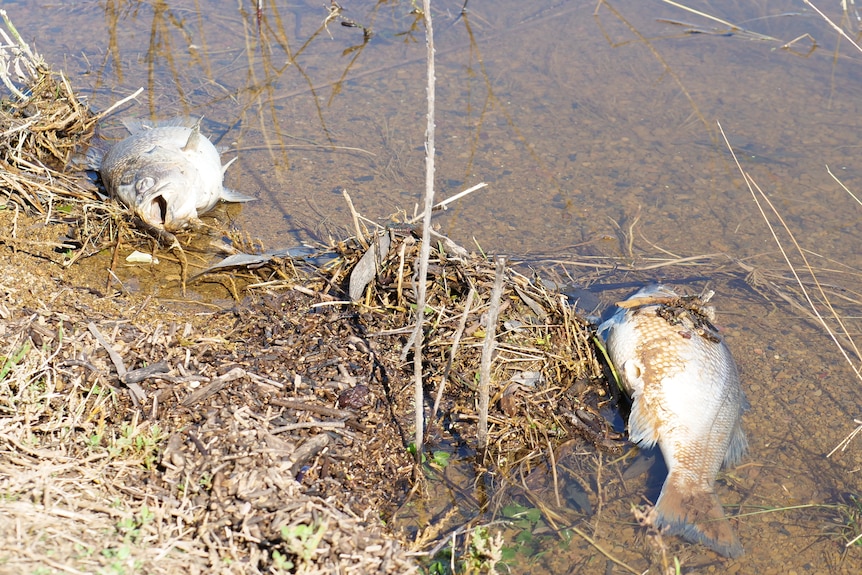 Karper leeft voort
Mevrouw Saunders zei dat veel mensen nog steeds karper aan het haken waren.
'Ze leken in orde,' zei ze.
"Ik heb gehoord dat het in andere gebieden gebeurt, bij andere dammen, maar het is over het algemeen te wijten aan droogte.
"Ik ben verbijsterd."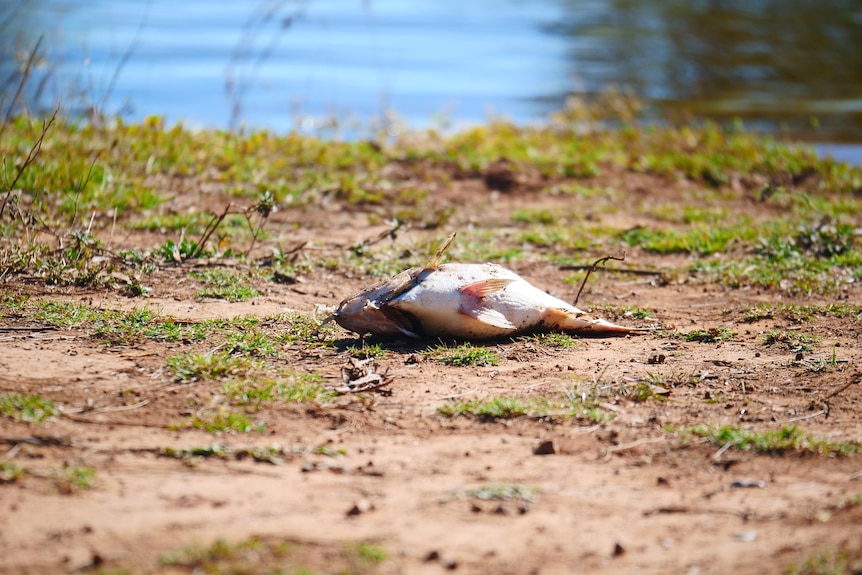 Mevrouw Saunders schatte dat sommige vissen wel 20 jaar oud zouden kunnen zijn, en zei dat ze langer waren dan 35 centimeter.
"Het is een trofee-basdam … mensen komen massaal naar de vang- en loswedstrijden van de dam."
De afdeling zei de situatie te blijven volgen met de hulp van WaterNSW.