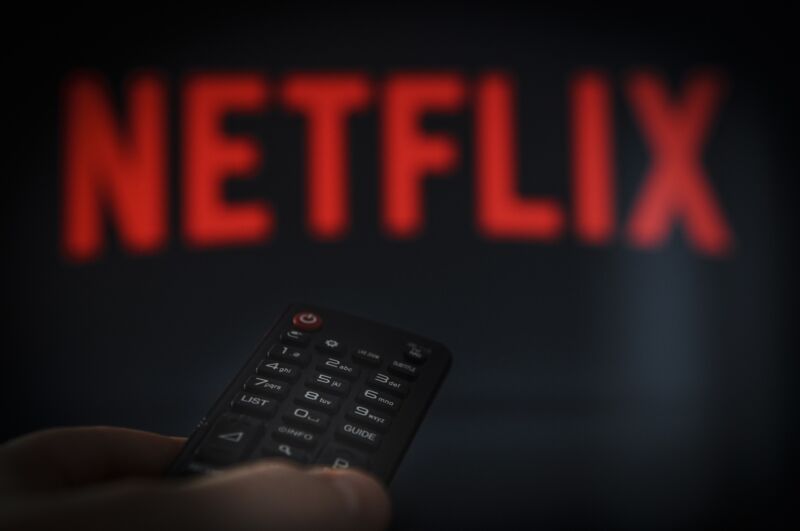 De NBCUniversal-dochteronderneming van Comcast en Google zijn de "topkandidaten" om advertenties op Netflix te plaatsen wanneer de streamingdienst zijn geplande advertentie-ondersteunde laag uitrolt, meldde The Wall Street Journal woensdag. Netflix "bevindt zich nog in de beginfase van het ontwikkelen van de strategie en heeft de afgelopen weken een aantal verbanden onderzocht", schreef de WSJ, daarbij verwijzend naar mensen die bekend zijn met de kwestie.
Een deal met NBCUniversal zou waarschijnlijk betekenen dat "Comcast's videoadvertentie-eenheid, FreeWheel, technologie zou leveren om advertenties weer te geven, terwijl het advertentieverkoopteam van NBCUniversal zou helpen advertenties in de VS en Europa te verkopen", aldus het rapport. Google, eigendom van Alphabet, heeft natuurlijk veel ervaring met het weergeven van advertenties, ook op zijn eigen YouTube- en YouTube TV-videoplatforms. Netflix maakt al gebruik van de tools voor het kopen van advertenties van Google.
Een deal met NBCUniversal of Google zou waarschijnlijk exclusief zijn, aldus het WSJ-rapport. Comcast/NBCUniversal en Google zijn niet de enige kanshebbers, aangezien "Roku ook vroege gesprekken heeft gehad met Netflix over advertentiepartnerschappen", aldus het rapport. The Information meldde vorige week dat Netflix-managers onlangs "vertegenwoordigers van zowel Roku als Comcast hebben ontmoet om regelingen te bespreken waarbij die bedrijven de advertentieverkoop of de technische infrastructuur voor de aanstaande door advertenties ondersteunde servicelaag van Netflix zouden afhandelen."
Netflix "is van plan om in het vierde kwartaal een aantal preroll-advertenties te gaan maken, die worden weergegeven voordat een show begint", aldus The Information-rapport. Netflix onderhandelt ook met entertainmentbedrijven om advertenties in shows te plaatsen die Netflix niet zelf maakt. Het in licentie geven van tv-programma's en films voor zowel advertentievrije als advertentie-ondersteunde streaming kost Netflix ongeveer 20 procent meer dan voor alleen advertentievrije streaming, aldus The Information-rapport.
Een Netflix-woordvoerder vertelde zowel de WSJ als The Information dat het bedrijf "nog in de kinderschoenen staat om te beslissen hoe het een goedkopere, door advertenties ondersteunde optie kan lanceren, en dat er geen beslissingen zijn genomen."
Netflix verzette zich jarenlang tegen advertenties
Na vele jaren weerstand te hebben geboden aan advertenties, kondigde Netflix-CEO Reed Hastings in april het plan aan voor een advertentie-ondersteunde laag. De aandelenkoers van Netflix daalde met 35 procent op de dag van die aankondiging en de omzetgroei van Netflix vertraagt ​​​​te midden van een verlies aan abonnees.
Netflix zegt dat het advertentievrije streaming zal blijven aanbieden naast een goedkopere advertentievrije optie. Netflix-prijzen in de VS variëren momenteel van $ 9,99 tot $ 19,99 per maand.
Hoewel Hastings aanvankelijk zei dat een advertentie-ondersteunde laag iets is "we proberen de komende twee jaar uit te vinden", vertelde Netflix vervolgens aan medewerkers dat het van plan is om de advertentie-ondersteunde laag tegen het einde van dit jaar uit te rollen.
Netflix zal naar verluidt rond dezelfde tijd een extra vergoeding uitrollen voor het delen van accounts met mensen in andere huishoudens. Die vergoeding wordt al in rekening gebracht in Chili, Costa Rica en Peru, maar niet in de rest van de ongeveer 190 landen waar Netflix streaming aanbiedt.