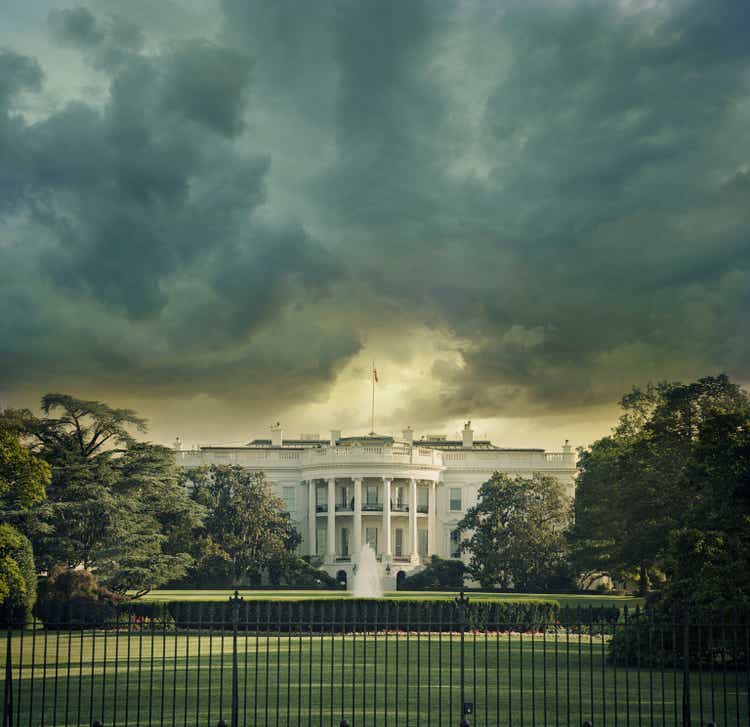 Kort na de Russische invasie van Oekraïne gaven de CEO's van Pioneer (PXD) en Devon (DVN) aan bereid te zijn om met Washington samen te werken in een gecoördineerde inspanning om de Amerikaanse olieproductie (USO) en benzine (UNG) levering. Washington reageerde met een historische vrijgave van strategische oliereserves, hoorzittingen over prijsstijgingen door het Congres, oproepen tot een meevaller en bespreking van exportbeperkingen.
Dinsdag schreef Mike Wirth, CEO van Chevron (CVX), een brief aan president Biden, waarin hij de nadruk legde op de 50% toename van de kapitaalinvesteringen van het bedrijf in 2022, 15% groei van de olieproductie in Perm en stijgende raffinaderijen. Opmerkend dat "we een eerlijke dialoog nodig hebben over de beste balans tussen energie-, economische en milieudoelstellingen… we kunnen deze uitdagingen alleen aangaan door samen te werken."
Vorige week bracht Exxon (XOM) in reactie op de brief van Biden aan de industrie ook een verklaring naar buiten. Opmerkend dat het bedrijf het dubbele van wat het de afgelopen vijf jaar verdiende, in de VS investeerde. Exxon (XOM) bood kortetermijnoplossingen voor de huidige crisis in de raffinagevoorziening. In het bijzonder vrijstelling van Jones Act-bepalingen en enkele wijzigingen in de brandstofspecificaties.
Zowel Chevron (CVX) als Exxon (XOM) merkten op dat duidelijkheid en consistentie van het beleid op de lange termijn vereist zijn, wil de Amerikaanse olie- en gasindustrie (XLE) enige kans hebben om de mondiale markten in evenwicht te brengen. Inconsistente leaseverkopen, inefficiënte vergunningen en onvoorspelbare infrastructuur werden in beide brieven aangehaald als redenen voor de leveringsproblemen van de sector in de afgelopen jaren.
Naast beleidsaanbevelingen, schreef Mike Wirth van Chevron (CVX) dat de regering ook een "verandering in aanpak" nodig heeft. Verdergaand met te schrijven: "uw regering heeft grotendeels getracht onze industrie te bekritiseren en soms te belasteren." En de president aanmoedigen om "ook uw senior adviseurs naar deze vergadering te sturen", verwijzend naar de aanstaande vergadering met secretaris Granholm. Dit wijst misschien op enige frustratie over de door de president gekozen minister van Energie en het niveau van branche-expertise die is opgedaan door jarenlange dienst als gouverneur en procureur-generaal van Michigan.
Of de regering de olijftak accepteert, of dat het constructieve sentiment van Exxon (XOM), Chevron (CVX), Pioneer (PXD) en Devon (DVN) oprecht is, valt nog te bezien. In plaats van verdere investerings- en productiegroei van Amerikaanse bedrijven, is het echter onwaarschijnlijk dat de markt in evenwicht zal komen zonder meer olie en gas uit Rusland of meer raffinagecapaciteit uit China.